Welcome to our sport page. Here you will find regular updates from our sporting events mainly published by our Year 6 House Captains acting as our sports reporters. Also, don't forget to check our Twitter feed for regular updates of matches and sport across our school as well as individual class pages for updates on PE and year group competitions.
Football October 2016
On Friday 14th October St Andrew's football team won the Central Lincolnshire Sports Partneship Tournament.
They have not lost a game this season yet and have not conceded a goal also!
They beat Rauceby 1-0 in the semi-finals before winning 2-0 in the final against Heckington.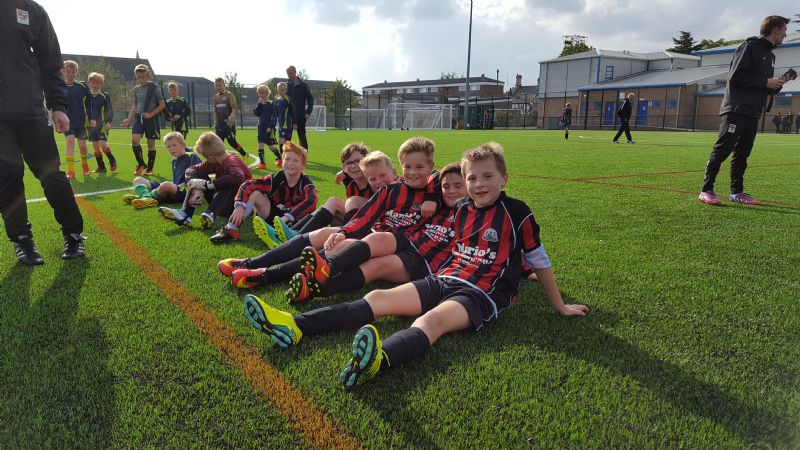 Football Sep 2016
On Friday 30th September our school football team took place in the Sleaford area qualifying tournament. They played four games in the afternoon. The results were 3 wins and a draw, this is enough for them to qualify for the finals at Carre's on Friday 14th October where they will play Rauceby Primary School.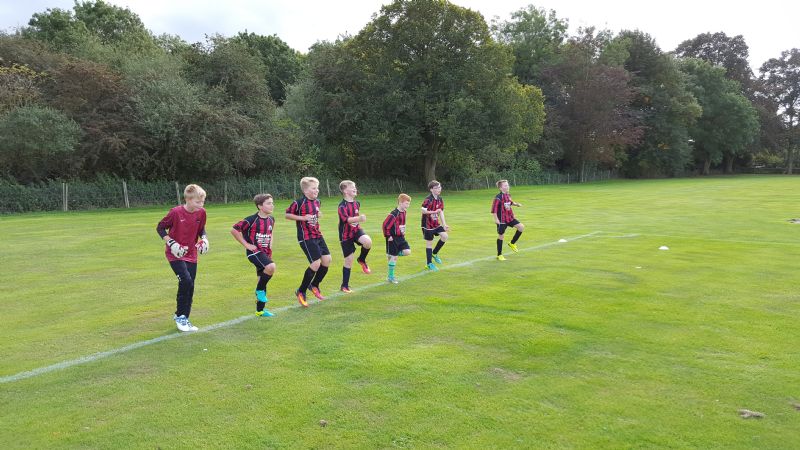 Squash – April 2016
On Friday four children had the opportunity to try Squash at Metheringham Squash Club. There were 16 children from 6 local schools.
First they did some fun games as a warm up, then did some throwing and catching skills. The children were then given safety goggles to wear and were sized for the right squash racket.
They all had good hand eye coordination meaning they could hit the ball with ease. They had the opportunity to play all the other children and even got the hang of serving the ball.
Every child was able to have a mini game of squash by the end of the afternoon.
Tri-Golf – April 2016
On Thursday ten children from year 4 had the opportunity to take part in a Tri-Golf competition. There were a total of 16 schools taking part. They went around the 8 different golf activities scoring points.
The team were amazing with their encouragement of their own team as well as others around them, gaining several bonus points.
Well done to the team, who came second.
Hockey – April 2016
Four of our Hockey players had a busy afternoon on Friday taking part in a tournament. The tournament was at Cranwell School where they played 5 matches. The other teams were tough opposition but they held their own. They worked really well as a team and scored a few good goals.
Well done to the team.
Change 4 Life – March 2016
Well done to our 2 Change 4 life young leaders who have completed their training and will soon be starting, and running, a club for year 2.
Watch this space.
Table Tennis – March 2016
Well done to the four year 4 children who took part in the Table Tennis event at the William Alvey School.
They showed some good skills and had several winning shots throughout the afternoon.
Gymnastics – March 2016
Well done to the two pairs of girls who spent several weeks learning a set gymnastics routine for this competition. They had to perform the routine to a panel of 4 judges in a dance studio in Ruskington, along with many other schools.
They rose to the occasion and were very pleased with their performance. Both pairs were a credit to the school.
They managed to gain 6th and 7th places, well done a wonderful performance.
Orienteering – February 2016
Well done to the 2 pairs from year 5 and year 6 who came first and second in the orienteering event at Rauceby School.
After a quick orientation of the map the first member of each team was set off to find the 12 points on the map and collect a letter. They managed to find all the points on the map with ease and then had to work out the anagram. The second member of the team was then set off.
They encouraged each other well and worked out the secret code in the fastest time, well done.
Futsal
On Friday, 7 schools took part in the Futsal competition hosted at Northgate Sports Hall. Five of our year 3 and 4 children took part and played hard. Well done to the five players who took part in this 5 a-side football competition.
The winners of group 1 were Leasingham! William Alvey won group 2.
They were unbeaten and didn't let a goal in!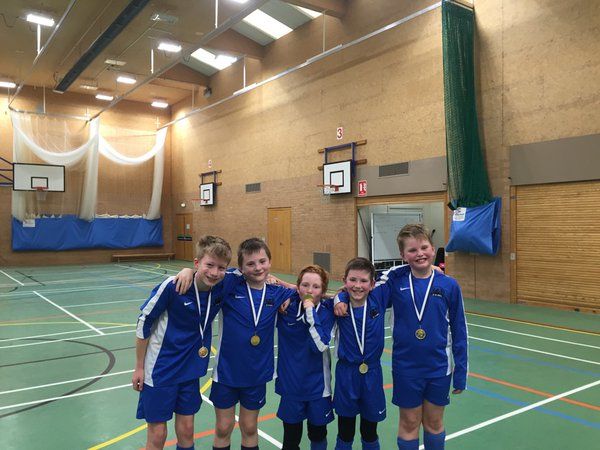 Dance Competition
Well done to our Dance Club who came third in the Sleaford Dance Off.
They now go forward to the Lincolnshire Final which will be held in March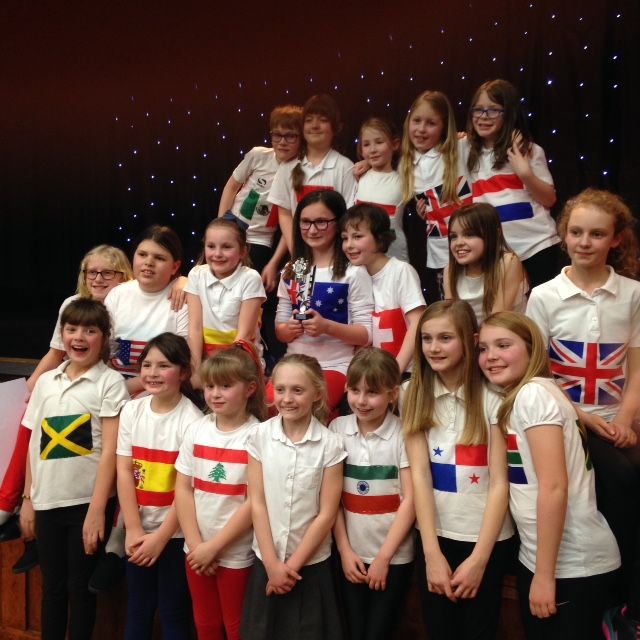 Change 4 life festival
The Change 4 life festival took place at Nocton on Wednesday. Four year four children had the opportunity to try 8 new sports and activities, such as crab football, rubbish dash and race the ball. They all enjoyed the activities and came away very red faced!
The event was attended by 6 schools, so they were able to meet and play games with other children. An excellent afternoon.
Netball
A seven strong netball team of mixed years 4, 5 and 6 had a fantastic afternoon at St Georges, Sleaford. An amazing 21 teams had turned out for the tournament, which was run on a ladder system. After every game the winner moved up a court and the loser moved down a court. This meant that we met several different teams and some teams more than once!
During the afternoon several goals were scored by Lauren, Libby and Joseph. We managed a fantastic 5th place, just missing out on the semi-final.
The whole team showed amazing team work, perseverance and most of all their encouragement towards each other was great. Yet again Leasingham were a team to be proud of and a pleasure to take out to represent our school.
Pop Lacrosse
Six year 6 children had the opportunity to take part in Pop Lacrosse. On a very cold Friday afternoon 13 schools braved the weather and had a go at Pop Lacrosse.
They all spent the first hour trying to master the skills of throwing, catching and running with the ball - not as easy as it sounds! Three leagues were then set up to take part in some game play. The aim is to get the ball from one end of the pitch to the other, throwing the ball amongst your team and eventually shooting the ball in the goal, however, the other team are trying to block you in any way possible.
The team won all 4 of their league games and progressed through to the semi-finals, which they won after a good battle. Then the final came! This was a tough and well fought match against Caythorpe with both teams having shots on goal and some great defending by all. The team came home with a fantastic Silver.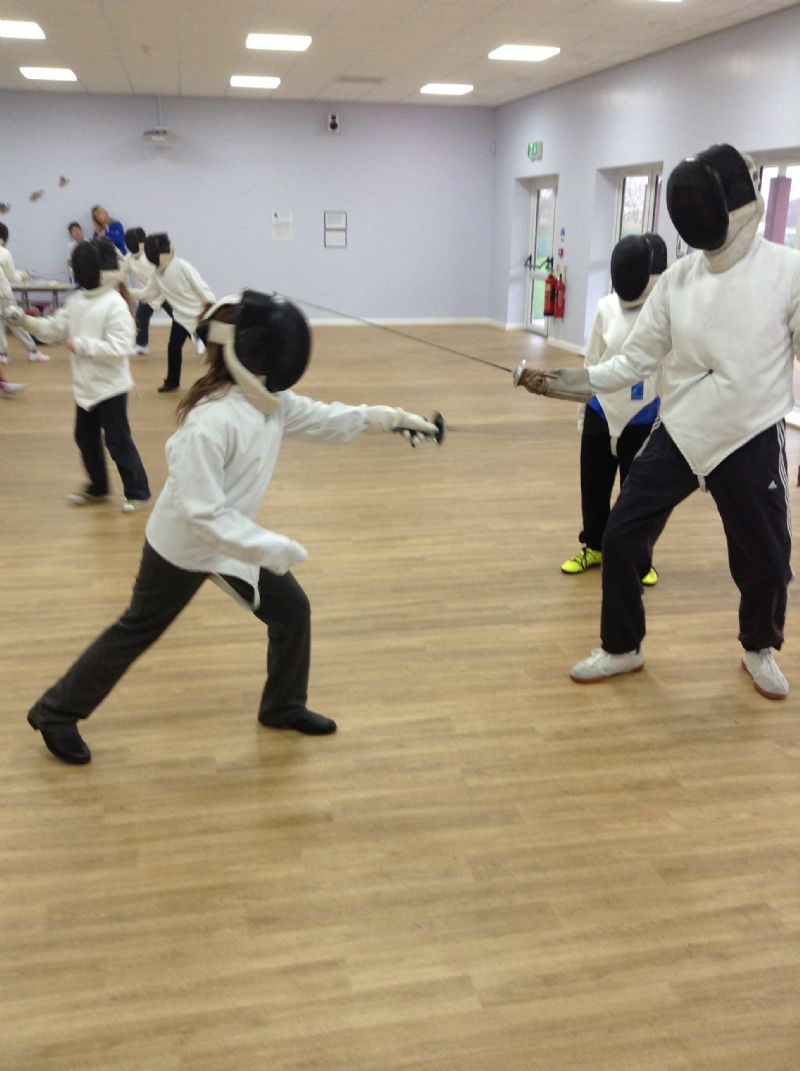 FENCING
On Friday 4th we -Edward Simpson and Grace Ballard- attended a fencing try-out with 8 other schools. To start the session we had a brief training session where the coach taught us the basic steps to fence. After that Edward got kitted up with gloves, Helmet, a sword and jacket. I then had a fight with a girl from Caythope. It was very close as she was a natural and scored 3 hits and I scored 2. Then we swapped over so grace could have a go. I fought a boy from Caythope who scored 3 hits and I scored 1. All in all it was very enjoyable hour plus we got a credit for our school.

Carre's Sportshall Athletics
We really enjoyed our Friday at Carre's taking part in sportshall athletics both track and field.
Sixteen school stook place in a range of events with some excellent performances by all.
The girls were especially impressive. We came 5th out of 16 schools a super team effort.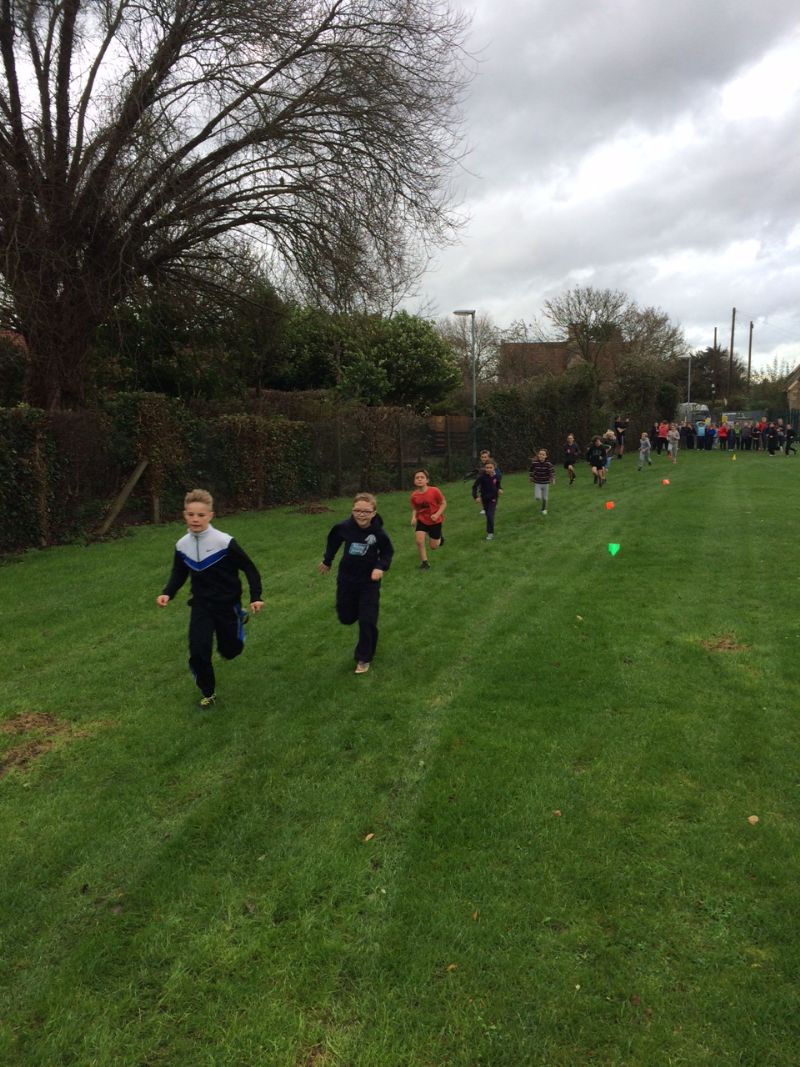 Cross Country
On Wednesday 18th November Key Stage 2 took part in a House Cross Country run. The weather was challenging but didn't stop some expert running. The individual winners were Phoebe Last for the girls and Harry Field for the boys, the House Champions will be announced on Friday. Thank you to Mr Pledger for organising the event.
The results will for the cross country
1st Waddington 265
2nd Cranwell 277
3rd Digby 303
4th Scampton 307
Swimathon
On Saturday 14th November 2015
The year 6's went to a swimathon at Sleaford leisure centre. They won and became 2 year reigning champions with 55 lengths! It started at 1:30 pm and ended at 1:55 pm so we had 25 minutes to swim as many lengths as fast as we could. And it was a very tiring job it was very enjoyable and we had a fantastic time. After we climbed out of the pool we all got a medal and we held our well-earned trophy.
By Abbie, Abigail L, George and Harry!
Water Polo Competition September 2015
A group of four Year 6 pupils took part in a water polo competition at Nocton on Friday 18th September. It was a sport none of them had participated in before but they embraced the new learning and had a brilliant time trying something new. It gave the children a chance to use and apply not only their swimming skills but also the skills learnt within competitive games. A brilliant afternoon hosted again by the Carres Outreach team.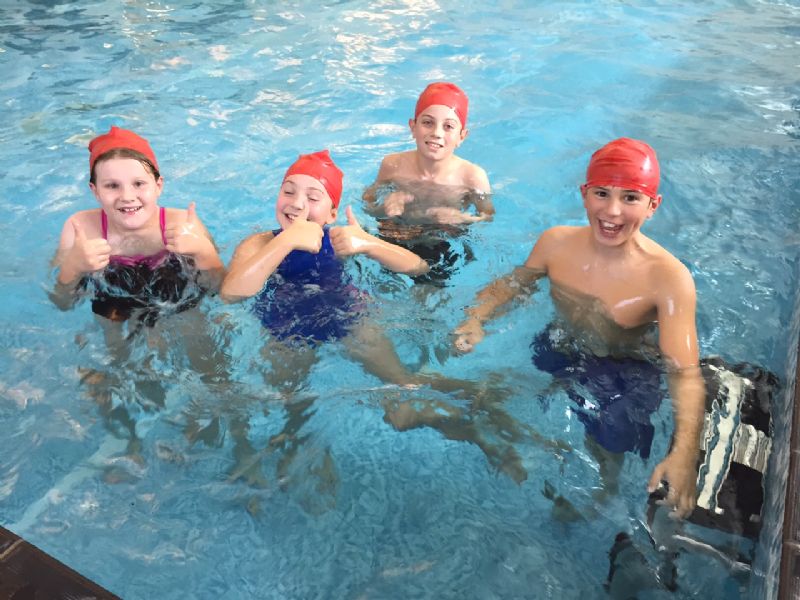 KS1 Dodgeball September 2015
Our first competition for the Year hosted by Carres Outreach was KS1 Dodgeball. A group of Year 2 pupils enjoyed playing matches against other schools and perfecting their dodgeball skills. We came third in the competition and a great afternoon was had by all.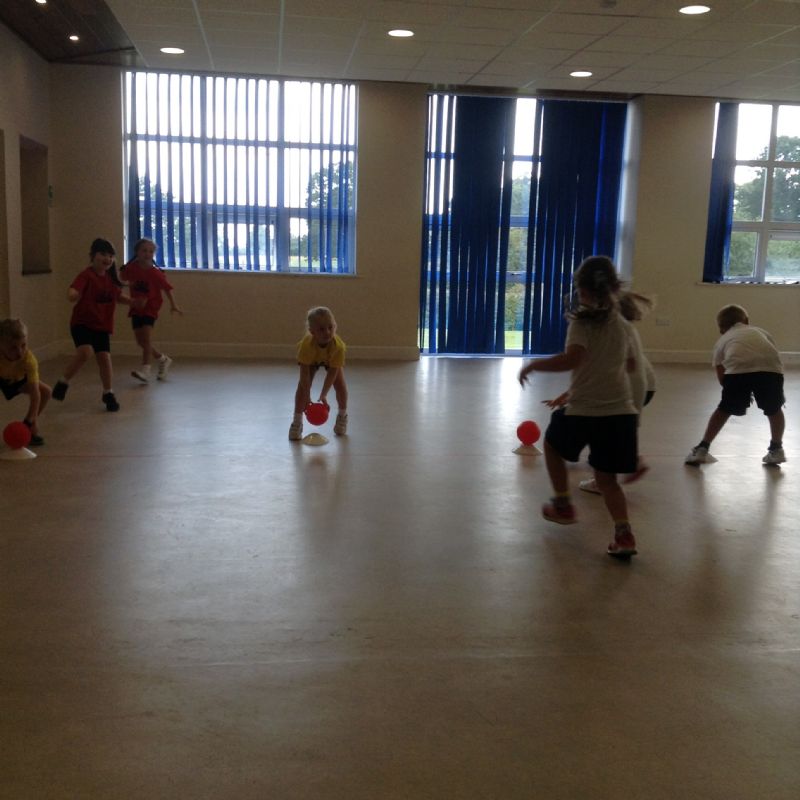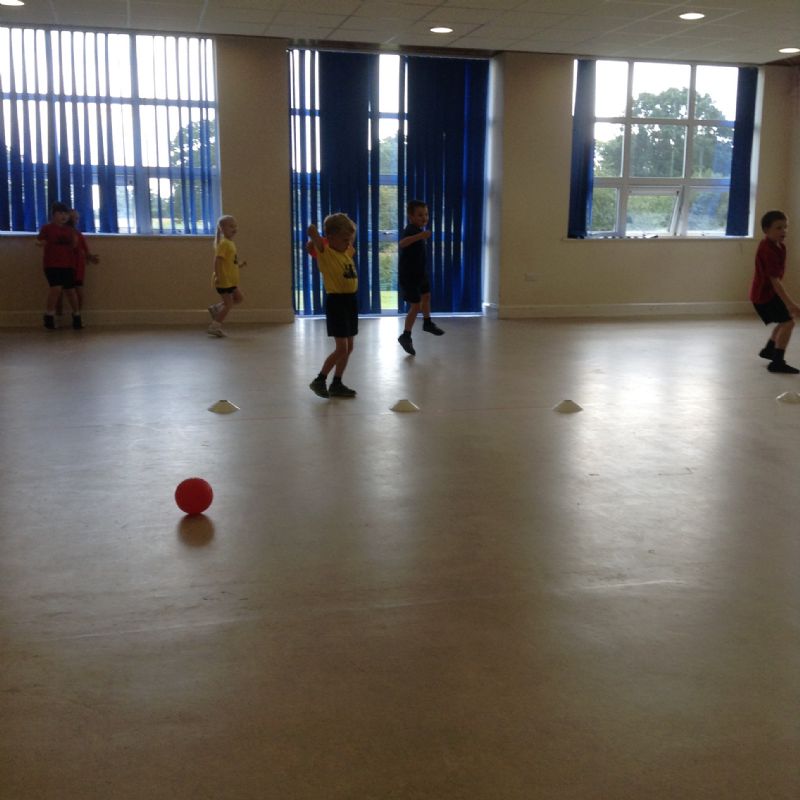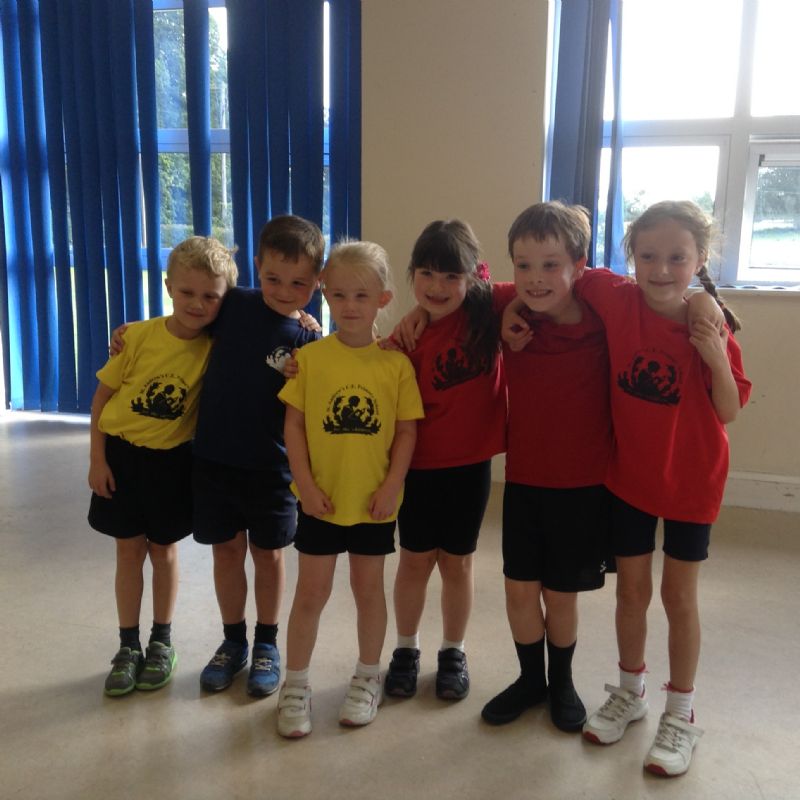 2014-15
Please click above to see the report on how PE and Sport has been developed in our school.
June 2015 - Sports Day
Great work on sports day. Lots of team work and encouragement throughout the day. Well done.
Mini Olympics - June 2015
On Wednesday, part of the Year 3 class had the opportunity to represent the school at the Mini Olympics. We had a wonderful, yet hot day and were exhausted at the end! We learnt many new skills all linked to Rugby and we rounded off the day by performing the Haka, complete with war paint!Welcome to our sport page. Here you will find regular updates from our sporting events mainly published by our Year 6 House Captains acting as our sports reporters. Also, don't forget to check our Twitter feed for regular updates of matches and sport across our school as well as individual class pages for updates on PE and year group competitions.
| | |
| --- | --- |
| | |
| | |
| | |
| | |
June 2015 - Crickert Tournament
Alice and Alex, from Year 5, joined Ciara, Millie, Lottie, Sam, Freddie and Kai at a cricket tournament held at Sleaford Cricket Club. Everyone played well and came third in their league. Great work
April 2015 - Hockey Tournament
Ciara, Nathan, Ellie, Sam, Jess D and Freddie represented St Andrew's at Carres Grammar School in a local hockey tournament. The team played various games and were undefeated, eventually coming second overall. In addition, they are to be congratulated on their team work and team spirit and were super ambassadors for the school. The team have secured themselves a place in a county tournament to take place later in the summer
April 2015
Tri-Golf Festival
William, Thomas, Callum, Ben, Jayden, Liv, Bailey, Freya, Fallon and Abigail represented St Andrew's at Carres Grammar School in the local Tri- Golf Festival. Different golf skills were put to the test throughout a variety of mini activites. The team had a thoroughly enjoyable afternoon where they showed great team work and team spirit.
March 2015 - Winter Games
Norwich class took part in the whole school Winter Games organised by the House Captains. The games kicked off with a welcome and very energetic warm up, led by the House Captains. Each year group then participated in a different sport with the year fives taking part in Tag Rugby. The whole class showed great enthusiasm and team spirit throughout the games with each game closely fought. In the end, Waddington were the overall winners - scoring the winning tri in the last 30 seconds of the match! Well done to everyone.
March 2015 - Bikeability
Year 5 took part in the two day Bikeability course. The course is designed to provide the children with the skills and confidence to cycle safely on public roads. The first session focused on basic bike safety and control of the bike; the second session was conducted on the road and concentrated on turning left and being able to overtake a parked vehicle with confidence. The last session will teach the children further road cycling skills which include turning right and turning out of junctions.
November 2014 - British Cycling Go-Rde Racing
Year 5 had the chance to work with Dr Bike from Sustrans and Steve from the British Cycling Go-Ride Racing supported by Sky Team. Over the course of the morning, the girls then the boys, took part in qualifying races to come up with a team to represent the school at a tournament being held at Carre's Grammar School. Despite being frosty underfoot, the children had a fabulous morning racing round the course set out on the school field.
Autumn Report Update on the PE and Sport at Leasingham for the Autumn Term
Year 2 House Running Competition
After a half term working on their running skills Year 2 competed in a house competition which challenged the pupils to use the running skills that they had learnt. The winning house was Cranwell, but a big well done goes to all of Year 2 where every single pupil has improved their running skills.
First Netball match of 2014/15 season
On the 20th of October leasingham school had a friendly match played at home. We played against Kirkby la Thorpe. We played 5 fifths of three minutes as it was a friendly, the first two goals were scored by Millie Armond which kick-started a greater advantage the third quarter leasingham was on fire when Ellie began her scoring strike and scoring 7 goals after an intense game the final score was 16-1 to leasingham!
This report was wrote by Millie and Ellie.