Welcome to Southwell Class
Welcome to Southwell Class. We will update this page throughout the year to share what we have been learning.
Autumn Term 2019
Victorians
Welcome back to the Autumn Term. I hope you have all had a refreshing break. This term, Year 6 will be learning all about the Victorians.
Please click on the curriculum newsletter link below to find ou what we are learning about
September 2019
The children have made an outstanding start to life in Year 6. For example, they have all produced excellent first-person desriptions that contain tension, detailed description and a range of strategies to aid cohesion.
ART
In Art, the childen have been looking at some William Morris designs and explaining how the features in these prints make them feel, while discussing which features they would like to use when designing their own prints.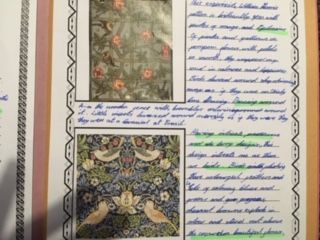 MATHS
In maths, Year 6 have started to look at fractions. They have made an excellent start and are beginning to tackle some complex questions that require a deep understanding of what a fraction actually is. For example, some children have used a bar representation to aid undersranding, when tackling multi-step questions.