PE and Sport Premium Statement
Since September 2013, we are delighted to have been working with Carre's Grammar School to increase the quality and breadth of our PE and Sport offer. Our Staff will be supported in developing their skills and knowledge via regular visits from PE specialists. The Premium will also allow for the provision of National Governing Body qualified coaches to visit our school and work with our staff and children.
The Outreach offer we have agreed with Carre's Grammar School will pay particular focus to 4 areas:
High Quality PE
Competition
Health/Wellbeing
Community
What is the PE and Sport Premium?

The PE and Sport Premium is an additional layer of funding received by schools. It is ring-fenced so can only be spent on improving the quality and breadth of PE and School Sport.

How much does our school receive?

There is a grant of £8,000 plus £5 per child on roll. The grant comes from 3 government departments:

Education
Health
Culture, Media and Sport

How is the PE and Sport Premium money spent?

We use the grant to increase the quality and breadth of our PE lessons and our School Sport offer. We do this by focusing work into 4 areas:

1. High Quality PE. We invest in training courses and work with specialist PE teachers and coaches to raise the profile of PE and up-skill staff.

2. Competition. We release teacher's from their timetable so they can take children to competitions. We also hire transport for large events.

3. Health and Wellbeing. We employ staff to run informal, fun-based, physical activity sessions at lunch times and after school.

4. Community. We work with local sports clubs so that our children can continue to lead healthy, active lifestyles beyond school hours. We also develop leadership skills so that our children will be confident in delivering activities to other children.

The Headteacher and the PE Subject Leader work with a number of external partners to find best value and maximum impact for this funding. These include; primary and secondary schools, sports coaches, national governing bodies and charities.

What is the impact of the PE and Sport Premium?

Since September 2013, every member of staff has received training through a series of PE staff training sessions focusing on whole-part-whole coaching and the STEP principle. They have regularly worked with an external partner to increase their subject knowledge and develop confidence in their deliver; termly monitoring highlights this. Secondary PE teachers and NGB coaches have supported us with Handball, Rugby, Football, KS1 multi skills and how to stretch and challenge the Gifted and Talented children. We have also had support to develop "Physical Literacy" across the whole school.

The PE coordinator has also been given time to research and develop a new skills-based curriculum which, after being piloted by staff and monitored by the Headteacher, was adopted from September 2014. This provides all staff and visiting coaches a framework to work from.

We have audited our school, canvassed our children and completed training needs analysis of our staff using time and resources bought in through our partnership with Carre's Grammar School. We have a development plan in place to help us effectively spend our premium allocation with the maximum impact possible.

Regular data monitoring shows the percentage of our children that have been involved in extra-curricular sporting activity. Traditional clubs such as football and netball have been popular along with new clubs such as judo, handball, competitive cycling, table-tennis and circus skills.

We were delighted to achieve the silver Quality Mark from the Youth Sport Trust in recognition of the curriculum work we do and the GOLD School Games Mark for our committment to school sport.

How will the impact be sustained?

School staff recieve support and training to embed some of the new ideas into their own delivery. New relationships are being created with local schools so we can continue to work together. Children are signposted to community opportunities so they can continue to pursue any new-found interests in P.E lessons and through additional events/festivals and competitions where children can try new sports.

How are the Governors involved?

The School Governors receive a report from the Headteacher three times a year which covers the above questions. Governors are invited to visit and monitor the impact of our premium.
The links below are to our more recent reports of how the PE premium has been used in our school and how it has made a difference to our pupils.
Please also see our Sports Events Page on our website for up to date information on our competition entries.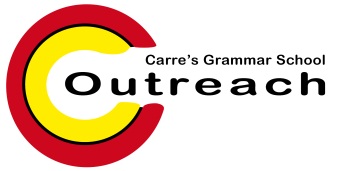 "Improving the quality and breadth of PE and Sport provision"